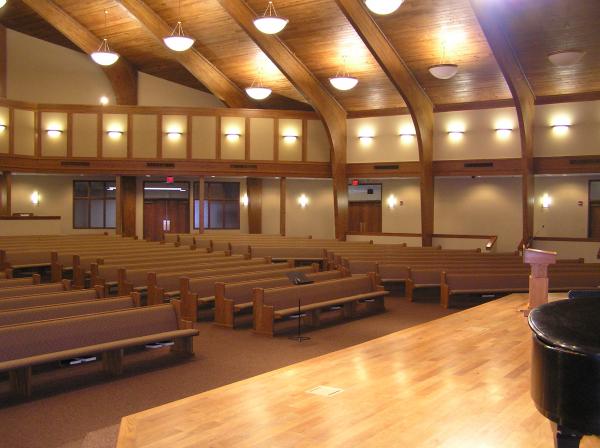 Landmark Architects designed a 15,000 s.f. addition to the original church which was designed in the 1950's by Ken Miller, one of our firm's founding partners.
The new addition consists of a 650 seat sanctuary, with a special emphasis on congregational singing and music, along with a new pipe organ.
The former sanctuary was converted into the church's fellowship hall, and a new commercial-quality kitchen was constructed at the east end of the former sanctuary.
Along with the new sanctuary, a new church administration / office suite was constructed to house the church staff and to provide oversight of the new main church entrance.
Interested In Working With Us?