Landmark Architects and Engineers is a professional architectural firm with a broad background in all types and sizes of projects. We are proud to have provided continuous architectural and engineering services throughout Kansas for over 70 years.
We take great pride in designing buildings which gain maximum value for our client's construction dollar. We have an excellent record of balancing design, function, quality of materials and workmanship, and ease of maintenance within the budget needs of our clients.
One of our strengths is the continuity of our staff. With almost 200 years of combined experience, you will receive the highest level of continuity in expectations, quality and performance.
The roots of Landmark Architects and Engineers trace back to the 1920's with Ken Miller working for W.E. Hulse, Architects for the Reno County Courthouse at First and Adams.
About this time Smith & English also established an architectural practice in Hutchinson.
Otho McCrackin came to Hutchinson in the late 1920's. During this period, while working for a local firm, he designed the Christian Science Church at 14th and Main. McCrackin started his own office in 1934.
In 1936, Otho was awarded the commission for Hutchinson Junior College, the building now known as Lockman Hall. Otho asked Rusty Hiett to join him as a partner, Ken Miller also worked with Otho and Rusty on Lockman Hall.
After World War II Ray Hockett and Ken Miller joined Smith & English (the name became English, Miller and Hockett), primarily doing hospital and commercial work. The re-established McCrackin and Hiett firm was doing many of the Dillon Stores. Marshal Walker joined Smith and English in 1952 and Dale Dronberger joined McCrackin and Hiett in the same year.
Harold English died in 1957, and in 1958 the two firms merged to become McCrackin, Miller, Hiett, Hockett and Dronberger, Architects & Engineers. The office was located in First Federal Savings and Loan Building at 9th and Main. The office remained at 9th and Main until 1978, when it relocated to the current Peoples Bank Building at 11th and Main, where it remains today.
Bob Arbuckle graduated with a degree in structural engineering and returned to his native Hutchinson in 1956 after working in Denver, Colorado for several years. Bob joined the McCrackin, Miller, Hiett, Hockett and Dronberger firm and became a partner in 1960. By this time Otho McCrackin had retired and the firm name became Miller, Hiett, Hockett, Dronberger and Arbuckle.
In 1963 Marshall Walker was made a partner and the name became Miller, Hiett, Dronberger, Arbuckle and Walker. The name was retained until 1975.
Larry McLain had worked for the firm as a college student and in 1969 he returned to the firm with a degree in Mechanical Engineering. In 1972 Larry received his license and became a partner in 1975. At the same time Rusty Hiett retired. The firm name became Miller, Dronberger, Arbuckle, Walker and McLain.
After graduating with an architectural degree in 1971 and working several years in Denver, Dan Link joined Miller, Hiett, Dronberger, Arbuckle and Walker in 1973 and became licensed in 1974. Ken Miller worked full time until 1982 then half time until his death in 1984. The firm name was then changed to Dronberger, Arbuckle, Walker, McLain and Link.
Kelly McMurphy started as a summer intern in 1984. Kelly graduated in 1986 with an Architectural degree and returned to the firm full-time. Kelly became licensed in1989. Marshall Walker retired in December 1992, Dale Dronberger retired in December 1993 and Kelly became a partner in 1994. The firm then became known as Architects and Engineering Consultants.
In 1998, Larry, Dan and Kelly began a search for an office name more easily identifiable with the firm's Central Kansas roots and work ethic. After it was pointed out the firm was often involved in the design of many landmark projects for our clients, Landmark Architects and Engineers became the logical new name for the firm. On January 1, 1999 the name was officially changed. Bob Arbuckle retired in 1999 after 39 years with the firm. Larry McLain retired in 2003 after 34 years with the firm.
Sarah Sipe started as a summer intern in 1995. After graduating with her bachelor's degree in Architecture in 1999, she returned to the office full-time, obtaining her Architect's license in 2008. Sarah became a partner in 2012.
Each partner over the years served our clients with integrity and a passion for quality. We look to the past with pride and to the future with enthusiasm.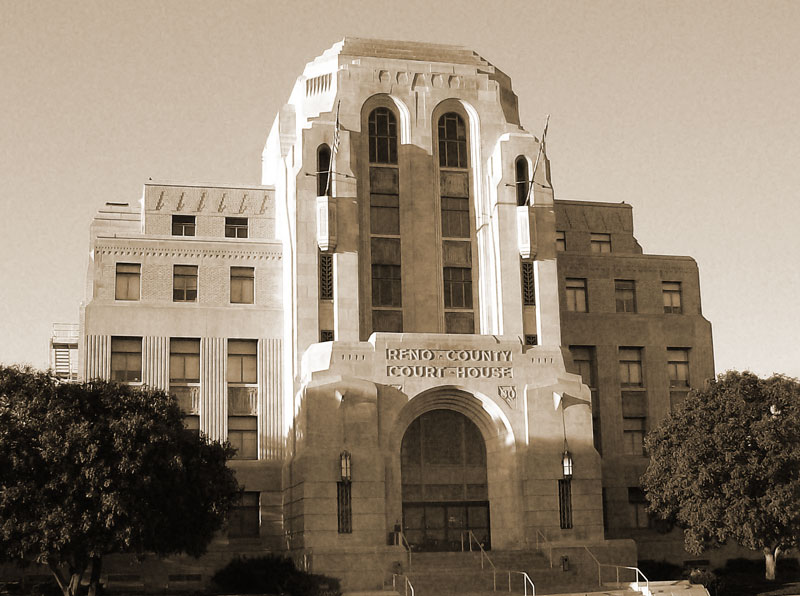 Don't Be Shy. Get In Touch.
If you are interested in working with us, send us a message and we will get back to you as soon as we can!